PHOENIX, AZ - June 23rd, 2014 -MTX Audio, the leader in high performance mobile, home, marine, and personal audio solutions, invites you to visit MTX during CE Week 2014, June 25th and 26th in New York City at the Metropolitan Pavilion.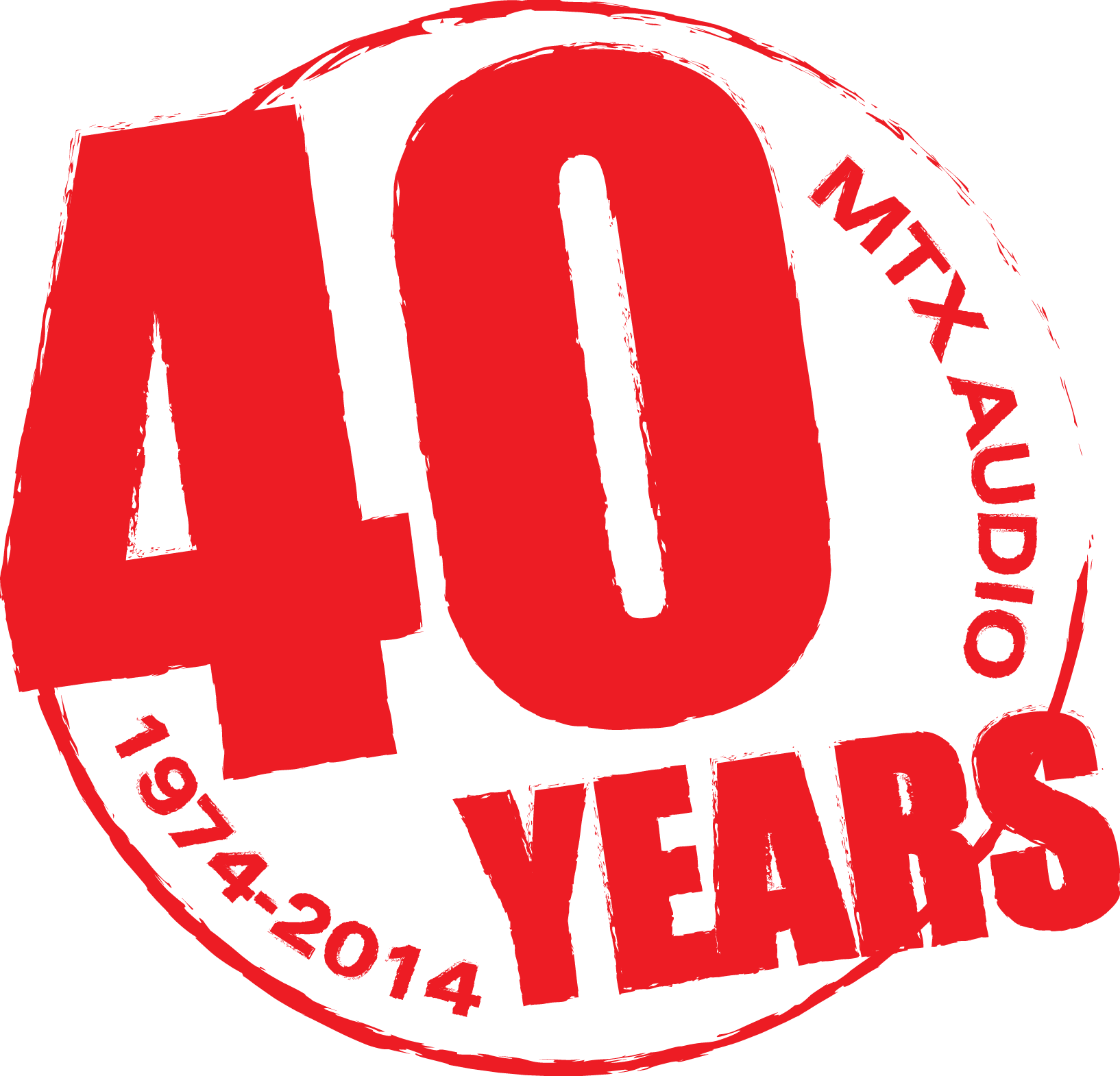 MTX Audio is celebrating its 40th year in the consumer electronics industry and is proud to be showcasing all of its high performance car, home, marine, and personal audio products to the CE Week attendees. During that 40 years MTX has built a reputation based on performance, reliability, and always exceeding expectations for each of its products.
Along with discussing its full array of products, MTX will also be providing information on its one of a kind dealer program, Connected Commerce, that allows retailers to achieve Predictable Profits through Price Integrity. This unique program provides retailers their own branded MTX web store while eliminating expenses that affect a retailers bottom line. MTX has taken a hard line against transhipping and grey markets that affect its retailers profitability. This is the only program of its kind in the mobile electronics industry and truly addresses the needs of the retailer so they can make profits in a hyper competitive market.
MTX will also be showcasing its line of MTX Margaritaville Audio on ear and in ear headphones. MTX Margaritaville Audio delivers the perfect blend of high performance audio and lifestyle design that cater to audio enthusiasts across the country. MTX Margaritaville Audio on ear headphones are available in six colors, include a made for Apple mic/remote, daisy chain capability allowing multiple units to be connected to a single source, and a drawstring carrying case that protects the headphones when not in use. The in ear models are available in two colors and include a made for Apple mic/remote, drawstring carrying case, and quad speaker design that delivers exceptional sound quality. All models are available for sale online at margaritavilleaudio.com.
Available Colors Include Banana, Lime, Conch, Bahama Blue, Black Sand, and Macaw
Learn more at the CE Line Show in New York City June 25th and 26th.
To learn more about MTX visit mtx.com or email dealersupport@mtx.com.